Biofortification as a way of nutrient dense feed production
Biofortifikacija, kao način proizvodnje nutritivno bogate hrane za domaće životinje
Authors
Dragičević, Vesna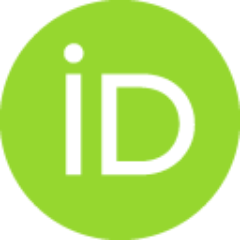 Simic, Milena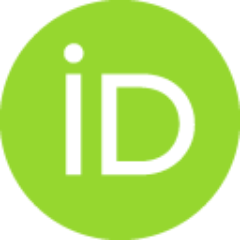 Brankov, Milan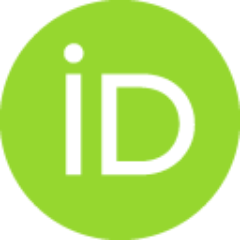 Šenk, Milena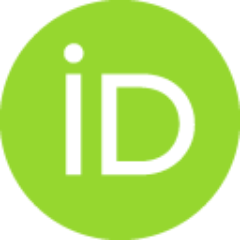 Krnjaja, Vesna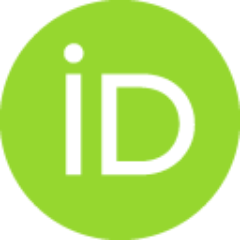 Mandić, Violeta
Kresović, Branka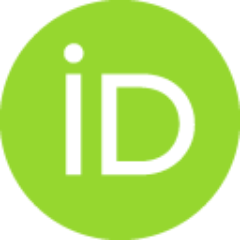 Contributors
Radović, Čedomir
Conference object (Published version)

Abstract
Malnutrition is a global problem, hitting both, people and animals. Due to the many factors, such as climate change, soil depletion, anthropogenic impact, including irresponsible soil management, high fertilization rates with macro-nutrients, crops lack in essential nutrients, particularly minerals, Mg, Fe, Zn, etc., as well as important vitamins, like carotenoids, vitamins from B group. Also, some arable soils have naturally low fertility. All of that negatively affect production of domestic animal, including animal health and quality of livestock products. To mitigate malnutrition, a bio-fortification strategy was developed. It is based on increase in the concentration of essential nutrients in food and feed, and also to promote further bio-availability from digestive organs. Biofortification implies various practices. Two main types of bio-fortification were developed: genetic bio-fortification, and agronomic bio-fortification. The first one uses standard breeding techniq
...
ues, marker assistant selection, transgenic approaches, genome editing, etc., to develop highly-efficient genotypes, that are able to absorb and accumulate higher concentrations of essential nutrients in biomass and grains. Agronomic bio-fortification uses different practices, such is special fertilizers, enriched with essential minerals, foliar fertilizers, bio-fertilizers, growth hormones and enhancers, and some lesser known sustainable practices, like inter-cropping, cover cropping, in order to increase crop yields, as well as the concentration of essential nutrients. The bio-fortification approach, based on the development and commercialisation of highly efficient genotypes, as well as agricultural practices that enable and support better absorption and accumulation of essential nutrients option that is safer for both, people and domestic animals. Mutual increase in concentration of essential minerals, vitamins, and other promoting substances is of a particular importance for bio-fortification programs, increasing efficiency and success of applied practices, thus positively reflecting on animal health and wellbeing.
Neishranjenost predstavlja globalni problem, pogađajući i ljude i domaće životinje, paralelno. Zahvaljujući broujnim faktorima, kao što su promena klime, ispošćavanje zemljišta, uticaj antropogenog faktora preko neodgovornog upravljanja zemljištem, visokih unosa mineralnih đubriva baziranih na makroelementima, u usevima se javlja se nedostatak esencijalnih hraniva, kao što su Mg, Fe, Zn, itd., kao i važnih vitamina, kao što su karotenoidi i vitamini iz B grupe. Takođe, neke obradive površine imaju prirodno nisku plodnost. Sve navedeno se negativno odražava na proizvodnju domaćih životinja, uključujući zdravlje životinja, kao i kvalitet životinjskih proizvoda. Kao odgovor u borbi protiv neishranjenosti, razvijena je strategija bio-fortifikacije, koja se bazira na povećanju koncentracije esencijalnih hraniva u hrani i hranivima, kao i većoj pristupačnosti iz organa za varenje. Bio-fortifikacija koristi različite mere. Dva osnovna tipa biofortifikacije su razvijena: genetička i
...
agronomska bio-fortifikacija. Prva koristi stndardne tehnike selekcije, marker asastiranu selekciju, transgene pristupe, editovanje genoma, i dr. u dobijanju vioko-efikasnih genotipova koji su sposobni da apsorbuju i akumuliraju esencijana hraniva u većim koncentracijama u biomasi i zrnu. Agrnonomska bio-fortifikacija koristi različite tehnike, kao što je primena specijalnih đubriva obogaćenih sa esencijalnim mineralima, folijarnih đubriva, hormona i poboljšivača rasta, kao i nekih manje poznatih mera koje se koriste u održivoj poljoprivredi, kao što su kombinovani i pokrovni usevi, koji su prvenstveno namenjeni povećanju prinosa, kao i koncentracije esencijalnih hraniva. Strategija bio-fortifikacije, bazirana na razvijanju i komercijalizaciji visoko efikasnih genotipova, kao i agronomskih tehnika, koje omogućavaju i podržavaju bolje usvajanje i akumulaciju esencijanih hraniva je bezbednija opcija i za ljude i za domaće životinje. Paralelno povećanje koncentracije esentijalnih minerala, vitamina i drugih supstanci koje pomažu usvajanje je od posebnog značaja za programe bio-fortifikacije, povećavajući efikasnost i uspešnost primenjenih mera, i odražavajući se pozitivnona zdravlje i blagostanje domaćih životinja.
Keywords:
breeding / cropping practices / mineral nutrients / antinutrients / promoters / uzgoj / prakse u ratarstvu / mineralni nutrijenti / antinutrijenti / promoteri
Source:
13. International symposium "Modern trends in livestock production", 6-8. October 2021., Belgrade, Serbia - Proceedings, 2021, 287-307
Publisher:
Belgrade : Institute for Animal Husbandry
Funding / projects: