The effect of in vitro digestion on antioxidant properties of water-soluble and insoluble protein fractions of traditional Serbian white- brined cheeses
Utjecaj in vitro digestije na antioksidativna svojstva u vodi topljivih i netopljivih proteinskih frakcija tradicionalnih srpskih bijelih sireva u salamuri
Authors
Vučić, Tanja
Milinčić, Danijel
Žilić, Slađana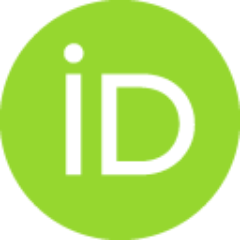 Sredović Ignjatović, Ivana
Sarić, Zlatan
Ećim-Đurić, Olivera
Kostić, Aleksandar
Barac, Miroljub
Article (Published version)

Abstract
The influence of simulated in vitro digestion on antioxidant potential of protein fractions of traditional Serbian white-brined cheeses was investigated. Water-soluble (WSF) and water- insoluble fractions (WINF) of three cow's and three ovine white-brined cheeses were fractionated. Total antioxidant capacity, reducing power and iron (II) chelating properties of these fractions before and after in vitro digestion were assayed. The investigated protein fractions had different antioxidant properties. WSFs had a better total antioxidant capacity and reducing power and less pronounced iron (II) chelating properties than WINFs. A strong negative correlation (-0.818, P<0.05) between the total antioxidant capacities of undigested WSF and WINF of traditional cheeses were observed. In vitro digestion greatly improved the total antioxidant capacities of WINFs (by 16.61-34.18 times), their reducing power (up to 95.77 %) and except in the case of Svrljig ovine cheese, the iron (II) chelati
...
ng ability as well. A less pronounced increase (up to 71.29 %) of the total antioxidant capacity of WSFs was induced by in vitro digestion. In vitro digestion reduced reducing power of WSF of investigated ovine cheeses as well as reducing power of WSF of Homolje cow's cheese. Since there was no significant correlation between the investigated antioxidant properties of digested WSFs and their free amino acids and mineral contents the observed differences should be attributed to different composition and properties of low molecular weight peptides. Thus, further investigations related to their isolation and characterization needs to be conducted. However, these results indicate that Serbian white-brined cheeses have great potential as source of antioxidant peptides.
Ispitan je utjecaj simulirane in vitro digestije na antioksidativni potencijal proteinske frakcije tradicionalnih srpskih bijelih sireva u salamuri. Iz bijelih sireva u salamuri (tri kravlja i tri ovčja) frakcionirane su u vodi topljive (VTF) i u vodi netopljive proteinske frakcije (VNTF). Analiziran je ukupni antioksidativni kapacitet, sposobnost redukcije i svojstva keliranja željeza (II) ovih frakcija prije te nakon in vitro digestije. Ispitane proteinske frakcije imale su različita antioksidativna svojstva. VTF su imale bolji ukupni antioksidativni kapacitet, sposobnost redukcije i manje izražena kelirajuća svojstva željeza (II) u odnosu na VNTF. Uočena je snažna negativna korelacija (-0,818, P<0,05) između ukupnih antioksidacijskih kapaciteta neprobavljenih VTF i VNTF tradicionalnih sireva. In vitro digestija uveliko je poboljšala ukupan antioksidativni kapacitet VNTF (16,61-34,18 puta), njihovu sposobnost redukcije (do 95,77 %), i osim u slučaju svrljiškog ovčjeg sira, sposobnos
...
t keliranja željeza (II). Manje izražen porast (do 71,29 %) ukupnog antioksidativnog kapaciteta VTF izazvan je in vitro digestijom. Smanjenje sposobnosti redukcije nakon in vitro digestije uočeno je kod svih VTF ispitivanih ovčjih sireva, kao i kod homoljskog sira od kravljeg mlijeka. Kako nije bilo značajne korelacije između ispitivanih antioksidativnih svojstava digestivnih VTF i sadržaja slobodnih aminokiselina i minerala, uočene razlike treba pripisati različitom sastavu i svojstvima peptida niske molekulske mase. Stoga je potrebno provesti daljnja ispitivanja vezana za njihovu izolaciju i karakterizaciju. Međutim, ovi rezultati ukazuju da srpski bijeli sirevi u salamuri imaju veliki potencijal kao izvor antioksidativnih peptida.
Keywords:
cheese / protein fractions / antioxidant properties / in vitro digestion / sir / proteinske frakcije / antioksidativna svojstva / in vitro digestija
Source:
Mljekarstvo, 2020, 70, 4, 253-265
Publisher:
Zagreb : Hrvatska mljekarska udruga
Funding / projects:
Collections
Institution/Community
MRIZP