Relationship between structural elements of seeds and physiological traites of maize hybrid seeds
Odnos strukturnih elemenata semena i fizioloških osobina semena hibrida kukuruza
Authors
Tabaković, Marijenka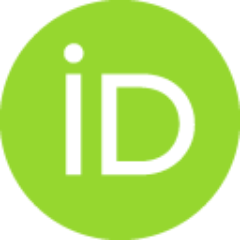 Simic, Milena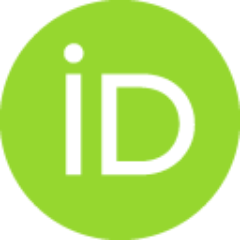 Dragičević, Vesna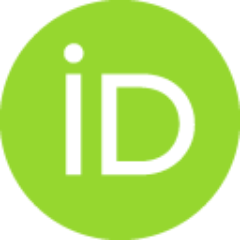 Brankov, Milan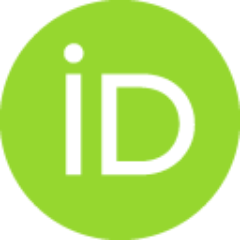 Milenković, Milena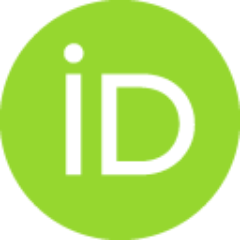 Stanisavljević, Rade
Štrbanović, Ratibor
Conference object (Published version)

Abstract
The exepression of morphological and physiological traits depends primarily on the hybrid combination and then on the ecological conditions of the environment. The material used in these studies were performed with maize hybrids from the maturity group (FAO 600), within the groups we had two hybrids (H1, H2) derived at the Maize Research Institute, Zemun Polje and produced in two locations. Seeds for laboratory testing were divided into six fractions (SP, SO, SSP, SSO, KP, KO) and after that working samples of 10x100 seeds were formed. Under laboratory conditions, the following seed traits were analysed: 1000-seed dry weight prior to germination (M2), seedling dry waight (M3), ensosperm dry weight afret to germination (M1), seed emergence (IV), germination rate. The aim of this study was to determine the difference in seedling dry weight and endosperm dry weight after to germination according to seeds fraction and hybrid combination. The averge of 1000- seed dry weight in bot
...
h hybrids is 315.0 g. The weight of the M3 ranged between 17.7 g. and 19.9 g. The difference in M3 between seeds of different sizes is significant for SP and all other fractions except for KP. M1 ranged from 235.5g. do 360.0 g. M1 differed significantly between SP, SO, KP, and KO. M1 and M2 did not influence the formation of the sedling dry weight. Ek differs according to the shape of the seed, the seed of flat fractions has an energy> 80%, while the seed of round fractions is <77%. The rate of seed germination ranged from 84-100%. Flat fractions had more affected rate germination than round ones. The hybrid combination and seed fraction was statistically significant for all observed traits. The effect of genotype x location and genotype x fraction interactions was the most important on the formation of seed weight. Sedling seed is the first stage in the formation of a seed crop. The rate of seed sedling formation and its weight are important aspects of the success of further production
Ispoljavanje morfoloških i fizioloških osobina zavise u prvom redu od hibidne kombinacije a potom od ekoloških uslova sredine. Materijal korišćen u ovim istraživanjima su hibridi kukuruza iz grupe zrenja (FAO 600), u okviru grupe imali smo dva hibrida (H1, H2) Instituta za kukuruz Zemun Polje, na dve lokacije. Seme za laboratorijska ispitivnja podeljeno je na šest frakcija (SP, SO, SSP, SSO, KP, KO), radni uzorci su formirani veličine 10x100 semena. U ovom radu prikazani su rezultati za: suvu masu semena pre klijanja (M2), masu suvog klijanca (M3), masu suvog endosperma posle klijanja (M1), energiju klijanja (Eg), brzina klijanja. Cilj rada je bio utvrđivanje razlika u masi klice i masi endosperma posle klijanja prema krupnoći semena i hibridnoj kombinaciji. Prosek apsolutne mase semena kod oba hibrida iznosi 315,0 gr. Masa suve klice M3 kretala se između 17,7g. i 19,9 g. Razlika u M3 između semena različite krupnoće značajno je za SP i sve ostale frakcije sem za KP. Masa M1
...
kretala se od 235,5g. do 360,0 g. M1 razlikovala se značajno između SP, SO, KP i KO. Na formiranje M3 nije imala uticaj M1 i M2. Ek se razlikuje prema obliku semena, seme pljosnatih frakcija ima energiju > 80%, dok je seme okruglih frakcija <77%. Pljosnate frakcije imale su veći značaj za energiju sklijanja i brzinu klijanja od okruglih. Posmatrani faktori, hibridna kombinacija i frakcija značajne su za ne faktore. Brzina nicanja i težina klijanaca važni su aspekti za dalju stabilnu proizvodnju.
Keywords:
seed / fraction / sedliyng mass / seme / frakcija / masa klijanca
Source:
Seventh Internacional conference sustainable postharvest and food technologies – INOPTEP 2021 and XXXIII National conference processing and energy in agriculrure – PTEP, Vršac. 18 – 23. April, Book of abstracts,, 2021, 129-130
Publisher:
Novi Sad : National Society of Processing and Energy in Agriculture
Novi Sad : Nacionalno društvo za procesnu tehniku u poljoprivredi