Effect of seed storage on seed germination and seedling quality of Festulolium in comparison with related forage grasses
Efecto del almacenamiento de la semilla de Festulolium y especies relacionadas en su germinación y la calidad de plántulas
Autori
Stanisavljević, Rade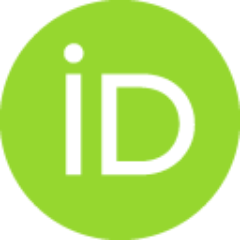 Poštić, Dobrivoj
Štrbanović, Ratibor
Tabaković, Marijenka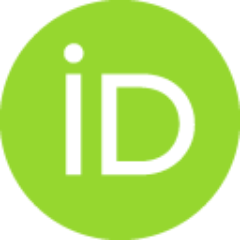 Jovanović, V. Snežana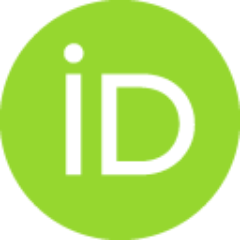 Milenković, Jasmina
Đokić, Dragoslav
Terzić, Dragan
Članak u časopisu (Objavljena verzija)

Apstrakt
Tests of seed germination, seed dormancy and seedling growth were performed on 0-, 6-, 20- and 30-months-old seed lots of Festulolium in comparison with Italian ryegrass (Lolium multiflorum) and meadow fescue (Festuca pratensis). Tests were performed on seeds harvested in 2 different years (2014 and 2015) resulting in no major difference between the years. Seed storage affected seed viability and dormancy and seedling growth in all 3 grasses. The maximum germination of Festulolium seeds was achieved 6 months after harvest (95% normal seedlings); germination decreased significantly thereafter. While maximum germination of L. multiflorum and F. pratensis seeds was also achieved following storage for 6 months, these germination rates (93 and 90%, respectively) were retained until at least 20 months in storage. After storage for 30 months, seed germination of Festulolium, L. multiflorum and F. pratensis had declined to 72, 79 and 83%, respectively. High germination in all species was assoc
...
iated with higher rates of seedling growth. In an artificial seed ageing test, a temperature of 41 °C (during 48 and 72 hours) was found to effectively rank seed lots for germination performance in all 3 grasses. This test seems to have application for use in the seed trade to identify seed lots which could deteriorate more rapidly in storage. Further studies are needed to verify this hypothesis.
Se realizaron pruebas de germinación y de crecimiento de plántulas provenientes de lotes de semillas de Festulolium almacenadas durante 0, 6, 20 y 30 meses, en comparación con raigrás italiano (Lolium multiflorum) y festuca de pradera (Festuca pratensis). En lotes de semillas cosechadas en 2014 y 2015 no se encontraron diferencias entre los años. El almacenamiento afectó la viabilidad y la latencia de las semillas y el crecimiento de las plántulas en las tres especies. La germinación máxima de las semillas de Festulolium se presentó 6 meses después de la cosecha (95% de plántulas normales), a partir de los cuales disminuyó significativamente. También las semillas de L. multiflorum y F. pratensis presentaron máxima germinación después de 6 meses (93 y 90%, respectivamente); estas tasas, sin embargo, se mantuvieron hasta al menos 20 meses de almacenamiento. Después de 30 meses, la germinación de las semillas disminuyó a 72, 79 y 83% para Festulolium, raigrás y festuca, respectivamente. L
...
a alta germinación en todas las especies se asoció con mayores tasas de crecimiento de plántulas. En una prueba rápida de envejecimiento artificial de semillas (temperatura de 41 °C durante 48 y 72 horas) fue posible predecir el comportamiento de germinación de las semillas de las tres especies. Esta prueba parece tener aplicación en el comercio para identificar lotes de semillas que podrían deteriorarse más rápidamente durante el almacenamiento. Se necesitan más estudios para verificar esta hipótesis.
Ključne reči:
ageing of seed / ageing test / dormancy / embryonic stem and radicle / forage grasses / dormancia / envejecimiento de semilla / gramíneas forrajeras / prueba de envejecimiento / radícula y tallo embrionarios
Izvor:
Tropical Grasslands-Forrajes Tropicales, 2020, 8, 2, 125-132
Izdavač:
Valle del Cauca : Centro Internacional de Agricultura Tropical (CIAT)
Finansiranje / projekti: