The effect of insecticides on the total percentage of Ostrinia nubilalis Hbn attack on maize hybrids
Uticaj insekticida na ukupan procenat napada Ostrinia nubilalis Hbn kod hibrida kukuruza
Authors
Gošić-Dondo, Snežana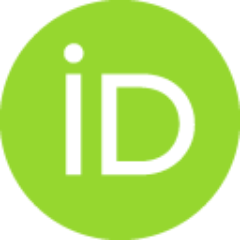 Grčak, Dragan
Grčak, Milosav
Kondić, Danijela
Hajder, Đurađ
Popović, Željko
Knežević, Desimir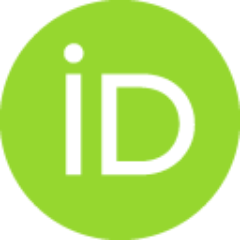 Article (Published version)

Abstract
The objective of the paper was to determine the effect of insecticides on the development of the European corn borer (Ostinia nubilalisHbn) and the effect of damage in six maize hybrids of different maturity groups. The research involved the following hybrids: ZP 427, ZP 434, ZP 555, ZP 600, ZP 606 and ZP 666. In the field trial, insecticides were applied in two terms, during the flight of O. nubilalisfirst generation and during theflight ofsecondO. nubilalisgeneration. We used Fobos EC insecticide and a combination of Match 050 EC + Nurelle D insecticides, whose active substances are different. The active substance in Fobos EC insecticide is bifenthrin 100 g l-1, in Match 050 EC lufenuron 50 g l-1 and, in Nurelle D insecticide, the active ingredient is a combination of chlorpyrifos 500 g l-1and cypermethrin 50 g l-1. The damageinflicted on plants was assessed in July and Septem
...
ber. Fobos insecticide had the best plant protection effect, after its use, the arithmetic mean of the total attack percentage of all hybrids was approximately 81.62% while in the control group, it was approximately 91.72%.
Cilj rada je bio da se utvrdi efekat insekticida na razvoj kukuruznog moljca (Ostinia nubilalisHbn) i efekat oštećenja u šest hibrida kukuruza razliĉitih grupa zrenja. Istraţivanje je obuhvatilo sledeće hibride ZP 427, ZP 434, ZP 555, ZP 600, ZP 606 i ZP 666. U ogledu, insekticidi su primenjeni u dva termina i to: u vreme leta prve generacije O. nubilalisi posle toga u vreme letenja druge generacije O. nubilalis. U istraţivanjima su korišćeni insekticidi: Fobos EC insekticid i kombinacija insekticida Match 050 EC + Nurelle D ĉije su aktivne supstance razliĉite. Aktivna supstanca kod insekticida FobosEC je bifentrin 100 g l-1, kod Match 050 EC je lufenuron 50 g l-1, a kod insekticida Nurelle D aktivna supstanca je kombinacija hlorpirifos 500 g l-1i cipermetrin 50 g l-1. Ocena oštećenja na biljkama je vršena u julu i septembru u godini eksperimenta. Insekticid Fobos je imao nabolji efekat zaštite biljaka. Ustanovljen je najbolji efekat Fobosa u za
...
štiti biljaka, posle ĉije primene je nadjeno oštećenje kod 81.62% proseĉno za sve hibride, što je znaĉajno razliĉito od napada kukuruznog plamenca na kontrolnoj varijanti, bez upotrebe insekticida, na kojoj je nadjeno 91,72% napadnutih biljaka proseĉno za sve hibride. U analizi tretmana insekticidima, najniţi ukupni napad je nadjen kod ZP 434 hibrida i to 77,12% napadnutih biljaka posle tretmana Fobos (I-1); dok je najveći ukupni napad (88.55%) nadjen kod ZP 555 hibrid posle tretmana Match + Nurelle (II-1). U proseku primena insekticida u vreme prve generacije napada je bila efikasnija nego primena insekticida u vreme razvijene druge generacije kukuruznog plamenca (Ostrinia nubilalis). Intenzitet napada prve generacije kukuruznog plamenca, je bio najniţi kod ZP 666 hibrida (13,07%) u varijanti primenjenog insekticida Fobos (I-1), dok je najviši u ZP 427 hibrida -35.54%. Napad druge generacije je bio najmanjeg intenziteta kod ZP 434 hibrida (43,24%), a najviša u ZP 666 hibrida (68,62%) posle tretmana sa insekticidom Fobos (I-1). Proseĉno za sve hibride najveći intenzitet napada u vreme prve, kao i u vreme druge generacije kukuruznog plamenca je ustanovljen u kontrolnoj varijanti (bez tretmana insekticidom) koji je bio veći u odnosu intenzitet napada na tretiranim varijantama sa insekticidom. Na kontrolnoj varijanti, intenzitet napada ocenjen u vreme prve generacije O. nubilalisje vrarirao u rasponu od najvećeg kod ZP 606 hibrida (69.29%), do najmanjeg kod ZP 434 hibrida (64.36% ), dok je u vreme druge generacije intenzitet napada varirao u rasponu od najvećeg kod ZP 666 hibrida (26,93%) do najmanjeg kod kod ZP 555 hibrida (23.9%).
Keywords:
Ostrinia nubilalis / maize / insecticide / resistance / variability
Source:
Genetika, 2020, 52, 1, 351-365
Publisher:
Beograd : Društvo genetičara Srbije
Funding / projects:
Collections
Institution/Community
MRIZP