Grain yield, yield components and protein content of organic spelt wheat (Triticum speltaL.) grown in different agro-ecological conditions of northern Serbia
Authors
Vojnov, Bojan
Manojlović, Maja
Latković, Dragana
Milošev, Dragiša
Dolijanović, Željko
Simić, Milena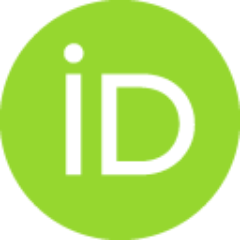 Babec, Brankica
Šeremešić, Srđan
Article (Published version)

,
CC BY
Abstract
Spelt wheat (Triticum spelta L.) is regarded as a crop with high nutritional properties. Cultivar Nirvana was analyzed on nine locations in semiarid conditions of northern Serbia in order to assess the effects of different agro-ecological conditions on the organic spelt wheat production, grain yield and yield components, as well as the quality of the spelt wheat. The highest dehulled grain yield was obtained in Nadalj organic farm (3.98 t ha-1) on a carbonated chernozem, and the highest protein content in whole grain flour was found in organic spelt wheat from Pančevo (13.94%). Correlation analysis showed significant positive correlations among grain yield, spike length, spike weight, number of grains per spike, 1000-grain weight and harvest index and among plant height, spike length, weight spike, and grain weight per spike. Our study indicated that growing spelt wheat in northern Serbia could result in higher grain yield, but protein content depended on crop management on each locati
...
on.
Zbog svojih nutritivnih osobina, krupnik (Triticum spelta L.) je sve više u interesovanju organskih proizvođača i potrošača. U cilju unapređenja organske proizvodnje i uvođenja alternativnih kultura, sprovedeno je istraživanje na ovoj vrsti pšenice kako bi se sagledao uticaj različitih agroekoloških uslova na prinos i komponente prinosa, kao i kvalitet krupnika. Predmet istraživanja bila je sorta krupnika Nirvana, a istraživanje je obavljeno na 9 različitih lokaliteta u Vojvodini i u okolini Beograda na kojima je krupnik gajen u sistemu organske proizvodnje. Najveći prinos oljuštenog zrna krupnika utvrđen je na organskoj parceli u Nadalju sa 3,98 t/ha na karbonatnom černozemu, a najveći sadržaj proteina (13,94%) u integralnom brašnu sa organske parcele iz Pančeva. Korelaciona analiza je pokazala da na ispitivanim lokalitetima postoji statistički značajna korelacija između prinosa krupnika i dužine klasa, mase klasa, broja zrna, mase 1000 zrna i žetvenog indeksa, a takođe postoji uzajam
...
ni uticaj između visine biljaka, dužine klasa, mase klasa i mase zrna po klasu. Iako je krupnik relativno skromnih zahteva prema plodnosti zemljišta i podnosi nepotpunu agrotehniku, utvrđeno je da odlično reaguje na đubrenje stajnjakom sa produženim dejstvom i na intenzivniju agrotehniku pri kojoj se mogu postići prinosi i do 4 t ha-1 oljuštenog zrna. Najveći uticaj na prinos su imali vreme setve, raspored i količina padavina, kao i obezbeđenost biljaka potrebnim hranivima. Takođe, utvrđeno je da pravilna agrotehnika može da ublaži negativni uticaj nepovoljnih uslova spoljašnje sredine, što je uticalo da se na različitim lokalitetima ostvare visoki prinosi.
Keywords:
grain yield / organic agriculture / protein content / spelt wheat / krupnik / organska poljoprivreda / prinos zrna / sadržaj proteina
Source:
Ratarstvo i povrtarstvo, 2020, 57, 1, 1-7
Publisher:
Novi Sad : Institute of Field and Vegetable Crops
Projects: