Oplemenjivanje soje ukrštanjem u punom srodstvu u cilju povećanja prinosa zrna
Soybean breeding by full sib crossing in order to yield increasing
Authors
Srebrić, Mirjana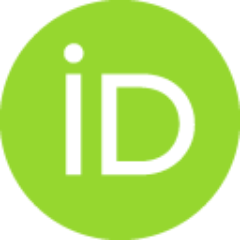 Contributors
Šurlan-Momirović, Gordana
Prodanović, Slaven
Pajić, Zorica
Ivanović, Mile
Sabovljević, Radovan
Doctoral thesis (Published version)

Abstract
Ukrštanjem Kunitz x Kador formirana je segregirajuća populacija. Kunitz predstavlja genotip bez Kunitz tripsin inhibitora u zrnu, koja nije prilagođena našim uslovima gajenja a Kador sortu standardnog hemijskog sastava zrna, adaptiranu na naše uslove. Posle testiranja prinosa zrna odabrane su tri F3 linije. Obavljene su tri kombinacije ukrštanja odabranih linija, u kojima je svaka po jednom korišćena kao majka a po jednom kao otac. Potomstva odabranih linija i njihovih sestrinskih ukrštanja su testirana zajedno sa početnim roditeljima u tri odvojena poljska eksperimenta, postavljena na dve lokacije u trajanju od dve godine. Dobijeni podaci obrađeni su trofaktorijalnom analizom varijanse prema planu podeljenih potparcela, da bi mogli da budu izračunati ostali genetičko-statistički pokazatelji. Kod potomstava obuhvaćenih istraţivanjem su konstatovane signifikantne i visiko signifikantne razlike za proučavane osobine. Srednje vrednosti potomstava majki se nisu značajno razlikovale od odgo
...
varajućih srednjih vrednosti potomstava ukrštanja u punom srodstvu. Kod svih testiranih potomstava su identifikovana prinosnija od boljeg roditelja. Prema izračunatim koeficijentima varijacije varijabilnost proučavanih osobina se nije povećala kod potomstava ukrštanja u punom srodstvu. Vrednosti za heritabilnost u širem smislu su se promenile posle obavljenog ukrštanja u punom srodstvu kod svih osobina obuhvaćenih istraţivanjem. Preko koeficijenata proste korelacije i koeficijenata korelacije ranga, nije utvrđena pouzdana povezanost proučavanih osobina između potomstava sestrinskih ukrštanja i potomstava njihovih majki, sa izuzetkom visine stabla. Genetička dobit je uglavnom bila veća kod potomstava majki u odnosu na odgovarajuća ukrštanja u punom srodstvu. Posle ukrštanja u punom srodstvu je identifikovano više superiornih potomstava (u odnosu na adaptiranog roditelja) kako standardnog kvalitita zrna tako i bez Kunitz tripsin inhibitora u zrelom zrnu.
A segregating population was made from cross combination Kunitz x Kador. Kunitz is a genotype without Kunitz trypsin inhibitor in row grain, not adapted to our growing conditions while Kador is a cultivar common grain structure adapted to growing conditions in our country. After yield testing, three F3 lines were chosen for full sib crossing. Three cross combinations were made using those lines, once as a mother and once as a father each of them. Progenies of chosen lines, as well as progenies of their full sib crosses and initial parents were tested in three separated field experiments. The data were processed by the three factors split plot design analysis of variance, and after that other biometric parameters were calculated. In all progenies, investigated traits showed significant and high significant differences. There were no significant differences between mean values of investigated traits in mothers and full sib progenies. Progenies better yielding than adapted parent were ide
...
ntified. According to calculated coefficient of variation, trait variability of investigated traits did not increase within full sib progenies. Values of broad sense heritability of investigated characters changed after full sib crossing. Coefficients of simple correlations and rank correlations do not indicate significant correlation between characters of mother lines and adequate full sibs. Calculated genetic gain values of mother's progenies were mostly higher than belonging full sibs. More superior progenies were identified within full sibs in addition to mother's progenies, standard grain quality and Kunitz free, compared with adapted parent.
Keywords:
soja / soybean / full sib crossing / Kunitz trypsin inhibitor / ukrštanja u punom srodstvu / Kunitz tripsin inhibitor
Source:
Универзитет у Београду, 2014
Publisher:
Универзитет у Београду, Пољопривредни факултет