Ispitivanje genetičke varijabilnosti lokalnih populacija kukuruza (Zea mays L.) molekularnim markerima
Genetic variability of maize landraces (zea mays l.) assessed by molecular markers
Authors
Ristić, Danijela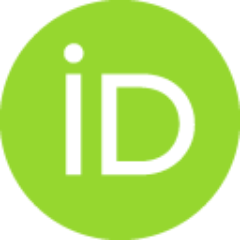 Contributors
Ignjatović-Micić, Dragana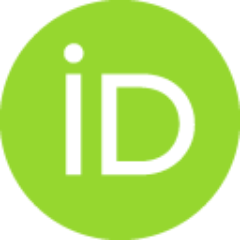 Stamenković-Radak, Marina
Anđelković, Violeta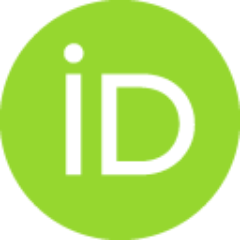 Doctoral thesis (Published version)

Abstract
Agronomski biodiverzitet je širok pojam koji uključuje sve komponente biološkog diverziteta od značaja za hranu i poljoprivredu. On predstavlja rezultat interakcije između genetičkih resursa, životne sredine i upravljanja sistemima i prakse koji čine poljoprivrednu proizvodnju. Biljni genetički resursi, smatraju se izuzetno značajnim u obezbeđivanju dovoljne količine hrane neophodne za ljudsku ishranu. Procenjuje se da danas ukupno 30 useva obezbeđuju 95% čovekovih potreba za hranom. Kukuruz je jedna od najznačajnijih useva koja se gaji širom sveta. Iako poseduje izuzetno veliku genetičku varijabilnost, u komercijalnoj upotrebi se nalazi svega oko 5% ukupne germplazme kukuruza, koja obezbeđuje visoke prinose.Banka gena Instituta za kukruz "Zemun Polje" održava kolekciju od 2217 lokalnih populacija kukuruza klasifikovanih u 18 agroekoloških grupa, sakupljenih na prostoru bivše Jugoslavije. Ispitivanje diverziteta lokalnih populacija predstavlja osnovni preduslov za njihovu efikasnu klas
...
ifikaciju, čuvanje i korišćenje, i ima za cilj procenu genetičke raznovrsnosti i strukture populacijaIspitana je genetička varijabilnost 54 lokalne (po tri populacije svake agroekološke grupe) i 6 introdukovanih populacija kukuruza (po dve iz Francuske, Gruzije i Kine). Za ispitivanje genetičke varijabilnosti populacija korišćeno je 18 morfoloških osobina i 10 RAPD (Random Amlified Polymorphic DNA) i 10 SSR (Simple Sequence Repeat) markera. Na osnovu morfoloških osobina urađena je analiza varijanse i uočene su značajne razlike kod svih osobina za različite izvore variranja što govori o visokom stepenu fenotipskog diverziteta između populacija. Takođe, dobijene su visoke vredosti heritabilnosti u širem smislu (preko 0,6) za skoro sve osobine, osim dužine granatog dela metlice. Rezultati PCA analize su ukazali da lokalne populacije kukuruza mogu biti okarakterisane pomoću osobina kao što su rast biljke, osobine metlice i karakteristike zrna, a zapaženo je i veće grupisanje tvrdunaca/polutvrdunaca, odnosno poluzubana/zubana. Na osnovu morfoloških osobina i molekularnih markera, pomoću UPMGA metode dobijeni su klasteri, koristeći NTSYSpc statistički program. Morfološka, SSR i RAPD analiza nisu dovele do jasnog grupisanja lokalnih populacija prema poreklu, ali je uočeno delimično poklapanje između grupa populacija povezanih u kastere/subklaste i putevima introdukcije, odnosno njihovog nastanka od originalnih populacija...
Agricultural biodiversity is a broad term which includes all components of biological diversity of relevance to food and agriculture. It represents the result of interaction between genetic resources, environmental protection and both management systems and practices that make agricultural production. Plant genetic resources are considered to be very important in providing sufficient amounts of food for human consumption. It is estimated that today a total of 30 crops provide 95% of human needs for food. Corn is one of the most important crops that are grown around the world. Although it has a very high genetic variability, only about 5% of the germplasm is in the commercial use, which provides high yields.Maize Research Institute "Zemun Polje" genebank maintains a collection of 2217 maize landraces classified into 18 agro-ecological groups, collected in the former Yugoslavia. Evaluation of genetic diversity of the local population represents basic precondition for their effective clas
...
sification, storage and use. It aims to assess the genetic diversity and population structure.Assessment of genetic variability was done on 54 maize landraces (three landraces from each agro-ecological group) and six introduced maize landraces (two of each from France, Georgia and China). In order to analyze genetic variability of maize landraces, 18 morphological traits, 10 RAPD (Random Amplified Polymorphic DNA) and 10 SSR (Simple Sequence Repeat) markers were used. Analysis of variance was performed for evaluate morphological traits. Significant differences were observed for all traits for different sources of variation which indicates a high degree of phenotypic diversity between populations. Also, high broad-sense heritability (over 0.6) were obtained for almost all the traits except branched tassel length. The results of PCA analysis indicated that local maize populations can be characterized by traits such as plant growth, tassel traits and kernel characteristics. It was also observed the larger grouping of flint/semi-flint respectively to semident/dent. Unweighted Pair Group Method with Arithmetic Mean (UPGMA) method was applied for cluster analysis. All marker data analyses were performed using NTSYSpc statistical program...
Keywords:
genetička varijabilnost / genetic variability / lokalne populacije kukuruza / RAPD (Random Amlified Polymorphic DNA) markeri / SSR (Simple Sequence Repeat) markeri / maize landraces / RAPD (Random Amlified Polymorphic DNA) markeri / SSR (Simple Sequence Repeat) markeri
Source:
Универзитет у Београду, 2013
Publisher:
Универзитет у Београду, Биолошки факултет