A study of functioning of thylakoid membranes in inbred lines of maize (Zea mays L.)
Authors
Radenović, Čedomir
Šatarić, Ilija
Husić, Ivan
Mišović, Mioljub M.
Filipović, Milomir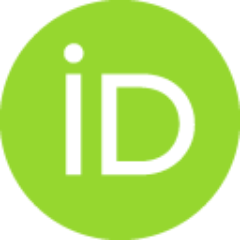 Kojić, Lazar
Article (Published version)

Abstract
Thermal processes of delayed chlorophyll fluorescence (DF) within an intact leaf segment of inbred lines of maize (Zea mays L.) within the temperature range of 24-60°C were studied. The method for chlorophyll DF measurements is non-invasive and was developed in order to study the connection between bioluminescence and photosynthesis. Two maize inbreeds (ZPPL 52 and ZPLK 132), that are considered to have a scientific and professional value in breeding, were observed. Obtained results on the temperature dependence of chlorophyll DF indicated that the inbred ZPPL 52 is more resistant to temperatures. The first temperature effect in this inbred was observed at 34°C, while the maximum chlorophyll DF intensity is registered at 60°C. The corresponding estimates in the inbred ZPLK 132 were detected at 31.5°C and 52.0°C, respectively. The air drought treatments of the inbred ZPLK 132 lowered the stated temperatures to 30.5°C, i.e. 47.5°C, respectively. Conformational changes were observed in th
...
ylakoid membranes of studied maize inbred lines. The obtained changes were determined by the number and the grade of critical temperatures. There were four critical temperatures in each of the studied inbreeds, while there were five critical temperatures in the inbred ZPLK 132 under air drought treatment. Different levels of activation energy (Ea, kJ mol-1) for chlorophyll DF thermal processes varied from -21,7 and -22.00 to 241.44 kJ mol-1. The values of Ea obtained in observed maize inbred lines differ over the number, sign and magnitude. Negative Ea values were detected in all cases of chlorophyll DF intensity increases with the temperature increase, which was established for the first time. Such values of Ea are explained by conformational changes in chlorophyll molecules and by their reactivity. Results and discussion of presented parameters of total thermal processes of chlorophyll DF (temperature dependence, critical temperatures and activation energy), can be an important factor for a more exact characterisation of maize inbred lines in relation to their resistance and adaptation to temperature and drought, contributing to a more rapid and rational development of the selection process.
Keywords:
thylakoid membrane / inbred line / maize / photosynthetic process / delayed chlorophyll fluorescence / critical temperature / activation energy
Source:
Genetika, 2000, 32, 3, 377-386
Publisher:
Društvo genetičara Srbije, Beograd