Application of lavender and mint essential oils for improvement of alfalfa (Medicago sativa L.) seed quality
Primena esencijalnih ulja lavande i nane za poboljšanje kvaliteta semena lucerke (Medicago sativa L.)
Authors
Tabaković, Marijenka
Brankov, Milan
Dragičević, Vesna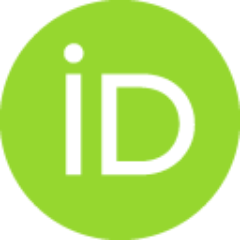 Stanisavljević, Rade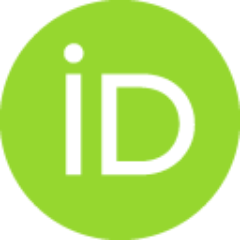 Poštić, Dobrivoj
Rakić, Sveto
Oro, Violeta
Lecture (Published version)

Abstract
Natural allelopathic substances are products or metabolites of some plants, released into the environment, and they have the potential to be used in sustainable agricultural management systems. A sustainable system includes the use of natural resources for plant protection, diseases, pests, and weed control without the use of synthetic chemicals. Essential oils (Eos) are well-known metabolites utilised in agriculture. From previous studies, it was known that Eos have toxic effects on phytopathogens as well as an inhibitory effect on seed germination. Less research has been done on the Eo's ability to reduce dormancy and boost germination. The study's objective was to ascertain the significance of Eo's impact on alfalfa (Medicago sativa L.) seed dormancy. The seed material of four different varieties of Medicago sativa was used for the experiment (Zaječarka, Banatska, K-28, Novosadska). Two essential oils, lavender (Lavandula angustifolia Mill.) and mint (Mentha piperita L.) wer
...
e applied to seeds at four concentrations—1%, 0.5%, 0.2%, and 0.02%—along with water as a control. Lavender and mint essential oils used in the experiment are commercial oils obtained from mint leaves and fresh lavender flowers by distillation. Germination, dormant seeds and dead seeds were evaluated in a laboratory setting according to ISTA rules, in Petry dishes on filter paper. A germination cabinet was the equipment for seed germination. Results showed that the type of Eos had no discernible influence on germinated seeds, dormancy, and dead seeds. The oil concentration was the most significant factor affecting physiological characteristics. Both oils in concentrations of -1% and 0.5% inhibited seed germination 100%. The maximum germination at 91,66% was achieved with the Novosadska variety using lavender oil at a concentration of 0.02%, while dormancy was reduced. Varieties Zaječarka and Banatska had the highest level of dead and dormant seeds, when lavender and mint Eos were applied at a concentration of 0.2%. This study showed that both Eos at a concentration of 0.02% had a stimulatory effect on seed germination and simultaneously reduced seed dormancy, emphasizing their potential use for seed quality improvement in organic farming.
Prirodne alelopatske supstance su proizvodi ili metaboliti nekih biljaka, koje biljka otpušta u životnu sredinu, i imaju potencijal da se koriste u upravljanju sistema održive poljoprivrede. Održiv sistem uključuje korišćenje prirodnih resursa za zaštitu bilja, suzbijanje bolesti, štetočina i korova bez upotrebe sintetičkih hemikalija. Esencijalna ulja (Eu) su dobro poznati metaboliti koji se koriste u poljoprivredi. Iz ranijih istraživanja poznato je da Eu imaju toksično dejstvo na fitopatogene, kao i inhibitorno dejstvo na klijanje semena. Manje istraživanja je rađeno o sposobnosti Eu da smanje mirovanje i povećaju klijavost semena. Cilj studije je bio da se utvrdi značaj delovanja Eu na mirovanje (dormantnost) semena lucerke (Medicago sativa L.). Za ogled korišćen je semenski materijal četiri sorte lucerke (Zaječarka, Banatska, K-28, Novosadska). Dva Eu, lavanda (Lavandula angustifolia Mill.) i nana (Mentha piperita L.) primenjena su na semenu lucerke u četiri koncentracije
...
— 1%, 0,5%, 0,2% i 0,02% — zajedno sa vodom kao kontrolom. Ulja nane i lavande korišćena u eksperimentu su komercijalna ulja dobijena destilacijom listova nane i svežih cvetova lavande. Klijavost, dormantnost i mrtvo seme su procenjeni u laboratorijskim uslovima prema ISTA pravilima, u petrijevim posudama na filter papiru. Klijanje je rađeno u komori za klijanje. Rezultati su pokazali da vrsta Eu nije imala vidljiv uticaj na klijanje semena, mirovanje i mrtvo seme. Koncentracija ulja je bila najznačajniji faktor koji je uticao na fiziološke karakteristike. Oba ulja u koncentracijama od 1% i 0,5% su inhibirala klijanje 100%. Maksimalna klijavost 91,66% je postignuta kod sorte Novosadska uz korišćenje ulja lavande u koncentraciji 0,02%, dok se mirovanje smanjilo. Sorte Zaječarka i Banatska su imali najviši nivo mrtvog i dormantnog semena, kada su tretirane uljem lavande i nane u koncentraciji od 0,2%. Ova studija je pokazala da su oba Eu u koncentraciji od 0,02% imala stimulativni efekat na klijavost semena, i istovremeno smanjila mirovanje semena, naglašavajući njihovu potencijalnu primenu za poboljšanje kvaliteta semena u organskoj poljoprivredi.
Keywords:
essential oils / concentration / dormancy / esencijalna ulja / koncentracija / dormantnost
Source:
I N O P T E P 2023. and. XXXV Scientific-professional conference. process technology and energy in agricultur, 2023, 139-
Publisher:
Novi Sad : National Society of Processing and Energy in Agriculture
Funding / projects: