Study of maize yield stability with nonparametric methods
Proučavanje stabilnosti prinosa kukuruza neparametrijskim metodama
Authors
Brankovic-Radojcic, Dragana
Milivojević, Marija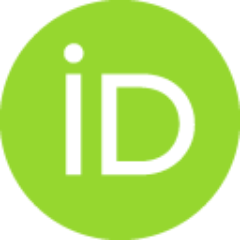 Petrović, Tanja
Jovanović, Snežana
Popović, Aleksandar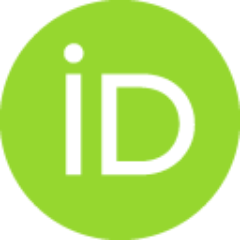 Gošić-Dondo, Snežana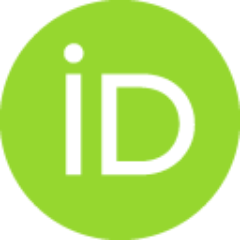 Srdić, Jelena
Article (Published version)

Abstract
High and stabile yield in different production environments is priority in maize breeding. New statistical methods are constantly being sought to accompany analysis of variance, in order to achieve more reliable hybrid assessment. In this study nonparametric stability analysis is applied in order to assess GxE interaction for yield of 36 commercial maize hybrids. The experiment was set up at five locations in Serbia for three years according to the Randomised complete block design in three replications. Yield stability of investigated genotypes was analysed by stability parameters Si (1), Si (2), Si (3), Si (6) TOP and RS. Analysis of variance identified highly significant F values for all experimental factors. Bredenkamp method confirmed the existence of non-crossover GxE interaction, for maize yield. Hybrid ZPH15 achieved the most stable yield based on parameters Si (1) and Si (2). According to parameter Si (3) it was ZPH5, while based on parameter Si (6) it was ZPH34. The
...
highest overall yield achieved ZPH36 (11.18 t ha-1 ), which was quite unstable (rank 24 in parameters Si (1) and Si (2)), and very unstable (rank 34 in parameters Si (3) and Si (6)). The most stable hybrids had average yields. In total, the hybrid ZPH23 had the best average rank (15.93). Based on TOP parameter, ZPH36 had the best rank (yield), followed by ZPH11, ZPH20, ZPH21 and ZPH9. However, RS parameter revealed that ZPH21 was the most stable hybrid, so taking into account both TOP and RS parameters this is the most productive and the most stable hybrid. Based on this research, TOP and RS are the best parameters for selecting new maize hybrids for production in particular environment. In case of identical TOP value, the genotype with the lowest RS value should be selected. The parameters Si (1), Si (2), Si (3) and Si (6) can be used as alternative methods for the selection of genotypes with moderate yield and high stability.
U ovom radu primenjena je neparametarska analiza stabilnosti kako bi se procenila GxE interakcija za prinos 36 hibrida kukuruza. Eksperiment je postavljen na pet lokacija u Srbiji u trajanju od tri godine po potpuno slučajnom blok dizajnu (RCBD) u tri ponavljanja. Stabilnost prinosa ispitivanih genotipova analizirana je parametrima stabilnosti Si (1), Si (2), Si (3), Si (6), TOP i RS. Hibrid ZPH15 je postigao najstabilniji prinos na osnovu parametara Si (1) i Si (2), prema parametru Si (3) ZPH5, dok je na osnovu parametra Si (6) to bio ZPH34. Najrodniji hibrid ukupno u ogledu bio je ZPH36 sa prosečnim prinosom od 11,180 t/ha, koji je na osnovu ranga parametara Si (1) i Si (2) bio dosta nestabilan (rang 24), a na osnovu ranga parametara Si (3) i Si(6) veoma nestabilan (rang 34). Najstabilniji hibridi imali su prinos oko proseka. Ukupno, najbolji prosečan rang imao je hibrid ZPH 23 (15,93). Na osnovu TOP parametra najbolji rang (prinos) imao je ZPH36, a zatim ZPH11, ZPH20, ZPH2
...
1 i ZPH9. Međutim, RS parametar je pokazao da je ZPH21 najstabilniji hibrid, tako da je uzimajući u obzir i TOP i RS parametre ovo najproduktivniji i najstabilniji hibrid. Na osnovu ovog istraživanja, od svih posmatranih neparametarskih parametara, parametri TOP i RS pokazali su se kao najbolji za odabir novih hibrida kukuruza za gajenje u određenom regionu. U slučaju identične TOP vrednosti, treba izabrati genotip sa najnižom RS vrednošću, dok se parametri Si (1), Si (2), Si (3) i Si (6) mogu koristiti kao alternativne metode za selekciju genotipova sa umerenim prinosom i visokom stabilnošću.
Keywords:
G x E interaction, maize, nonparametric methods stability, yield / GxE interakcija, kukuruz, neparametarske metode stabilnosti, prinos
Source:
Genetika, 2022, 54, 2, 871-885
Publisher:
Belgrade : Serbian Genetics Society
Collections
Institution/Community
MRIZP