Status antioksidanata u kukuruzu različite boje zrna
Antioxidant status in maize with different grain colour
Authors
Dragičević, Vesna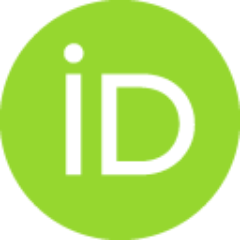 Simić, Milena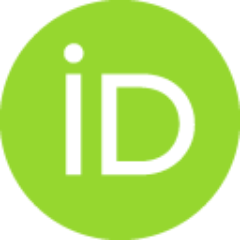 Brankov, Milan
Kresović, Branka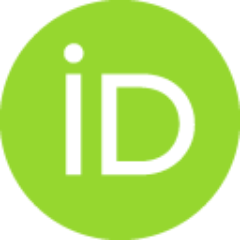 Dolijanović, Željko
Šenk, Milena
Conference object (Published version)

Abstract
Maize grain is an important source of nutrients in human diet. The differences in content and relations between certain nutrients, like carotenoids, anthocyanins, etc. impacts grain colour and its nutritional quality. Objective of experiment was to examine the influence of different fertilization systems: mineral fertilizer - urea, organic fertilizer - Fertor and bio - fertilizer - Team micoriza plus, on grain yield and variations in content of non - enzymatic antioxidants, such as phytate, phenolic compounds, glutathione, carotenoids and reduction capacity of DPPH radical, during 2017 and 2018 vegetation seasons. Relative dry period was present during Jun - August of 2017, while 2018 had relative uniform precipitation distribution. Thus, the average grain yield was almost two times lesser in 2017 (to 4.61 ha) in comparison to 2018. In parallel, double higher level of phenols and carotenoids was noticed in 2017. When examined genotypes were considered, the lowest phytate content and th
...
e highest values of phenols and DPPH reduction capacity were present in red kemel maize, while in yellow kernel maize, the highest values of carotenoids and glutathione occurred. In average, bio fertilizer expressed the positive impact on phytate reduction and phenols increase in maize grain, while urea increased content of carotenoids and glutathione. Correlation analysis showed that reduction in phytate and carotenoids level was significantly and positive related with grain yield increase, while phenols correlated highly and positive with reduction capacity of DPPH radical. Thus, it was shown that changes in production conditions, such as fertilization, could affect antioxidants status in maize grain, particularly in red coloured maize, which possess remarkable higher antioxidative capacity in regard to yellow and white coloured maize.
Zrno kukuruza je važan izvor nutrijenata u ljudskoj ishrani. Razlike u sadržaju i odnosu pojedinih nutrijenata, kao što su karotenoidi, antocijani i sl. utiče kako na obojenost zrna, tako i na njegov nutritivni kvalitet. Cil eksperimenta je bio da se ispita uticaj različitih sistema đubrenja (mineralno đubrivo - urea, organsko đubrivo - Fertor i mikrobiološko đubrivo - Team micoriza plus) na promene u sadržaju neenzimskih antioksidanasa: fitina, fenolnih jedinjenja, glutationa , karotenoida i kapaciteta redukcije DPPH radikala tokom vegetacione sezone 2017. i 2018. godine. Tokom 2017. bio je zabeležen relativno sušan period od juna do avgusta, dok je 2018. imala relativno ravnomeran raspored padavina tokom vegetacije. Stoga je i prosečan prinos zrna bio skoro duplo manji, za 4,6 t ha-1, u 2017. u odnosu na 2018 godinu. Paraleno, duplo veći nivo fenola i karotenoila bio je prosečno veći u 2017. Što se tiče ispitivanih genotipova, najniži sadržaj fitina, kao i najveće vrednosti fenola i
...
kapaciteta redukcije DPPH bile su kod hibrida crvenog zrna, dok je kod hibrida žutog zrna bio najveći sadržaj karotenoida i glutationa. U proseku, mirobiološko đubrivo se povoljno odrazilo na smanjenje fitina i povećanje fenola u zrnu kukuruza, dok je urea pozitivno uticala na povećanje sadržaja karotenoida i glutationa. Korelaciona analiza je pokazala da se smanjenje nivoa fitina i karotenoida značajno i pozitivno odražava na povećanje prinosa zrna kukuruza, dok fenoli u najvećem stepenu pozitivno koreliraju sa kapacitetom redukcije DPPH radkala. Na ovaj način je pokazano da se preko uslova gajenja može uticati na promene u nivou antioksidanata u zrnu kukuruza i to posebno crvenog kukuruza, koje poseduje znatno veći antioksidativni kapacitet u odnosu na žuto ili belo zrno.
Keywords:
maize grain colour / fertilizer type / grain yield / antioxidants / boja zrna kukuruza / tip đubriva / prinos zrna / antioksidansi
Source:
9. Simpozijum sa međunarodnim učešćem "Inovacije u ratarskoj i povrtarskoj proizvodnji", Beograd, 17-18.10.2019. - Zbornik izvoda, 2019, 21-22
Publisher:
Beograd : Univerzitet u Beogradu, Poljoprivredni fakultet