Tolerantnost ZP linija kukuruza na herbicide
ZP maize inbred lines tolerance to herbicides
Authors
Brankov, Milan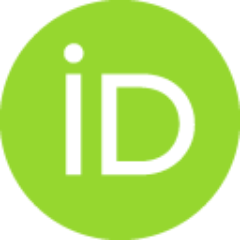 Simić, Milena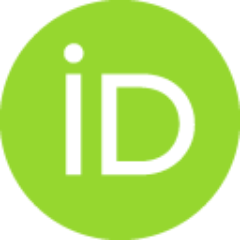 Dragičević, Vesna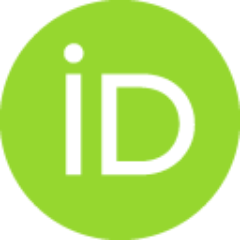 Mladenović Drinić, Snežana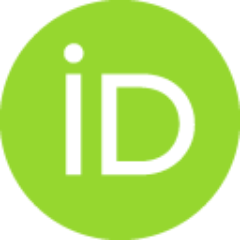 Mesarović, Jelena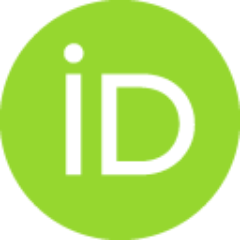 Sečanski, Mile
Conference object (Published version)

Abstract
Visoka selektivnost prema herbicidima je jedna od važnijih pitanja u proizvodnji . Gajenje kukuruza bez kompeticijskog udela korova daje velike mogućnosti . Eliminacijom korova iz polja stvaraju se idealni uslovi za biljke . Herbicidi su i dan danas prva solucija za suzbijanje korova . Sa druge strane , linije kukuruza su osetljivije na herbicide u odnosu na hibride . U ovim istraživanjima sedam linija kukuruza je testirano na četiri herbicida na lokalitetu Zemun Polja tokom 2015. i 2016. godine . Herbicidi ( izoksaflutol , izoksaflutol + tienkarbazon - metil , nikosulfuroni foramsulfuron ) su primenjeni u preporučenim i dvostrukim dozama . Reakcija linija kukuruza na herbicide je dva puta ocenjena : u periodu od 2-3 nedelje posle primene herbicida i drugi put 2-3 nedelje posle prve ocene . Na kraju vegetacionog ciklusa izmeren je prinos zrna . Prva grupa herbicida ( izoksaflutol , izoksaflutol + tienkarbazon - metil ) primenjena u dvostrukoj dozi je izazvala blaga i veoma blaga ošteće
...
nja listova kod dve linije kukuruza u 2015. godini . U istoj godini , linija L3 je imala nešto jača oštećenja u tretmanu sa izoksaflutolom , za razliku od ostalih linija gde nisu zabeležena oštećenja . U 2016. godini nisu zabeležena oštećenja linija od ove grupe herbicida . Druga grupa herbicida ( nikosulfuron , foramsulfuron ) primenjeni u obe doze uticali su na ispoljavanje blagih simptoma kod linija L3 i L4 u 2015. godini , sa nešto jačim oštećenjima u drugoj oceni . U drugoj godini samo u tretmanu sa foramsulfuronom su zabeležena značajna oštećenja linije L3 u obe ocene . Primenjeni herbicidi nisu značajno uticali na prinos zrna u 2015. , za razliku od 2016. kada je u pojedinim tretmanima prinos zrna bio značajno niži od kontrole . Dobijeni rezultati ukazuju na visoku tolerantnost ispitivanih linija na primenjene herbicide .
High selectivity towards herbicides is one of the important point in maize growing . Enabling no weeds competition gives huge advantage in maize production . Furthermore , excluding weeds from fields creates optimal environment for plant growing . Herbicides are worldwide the first tool in weed management systems . On the other hand , maize lines are , in general , more sensitive to herbicides than hybrids . In this experiment seven maize inbred lines were tested to four herbicides at Zemun Polje in 2015 and 2016. Herbicides ( isoxaflutole , isoxaflutole + thiencarbazone - methil , nicosulfuron and foramsulfuron ) were applied in recommended and double dose . Plant response to herbicides were evaluated twice ( visual estimation ) : in period 2-3 weeks after herbicide treatment and 2-3 weeks after first estimation . At the end of vegetation grain yield was measured . First herbicides group ( isoxaflutole , isoxaflutole + thiencarbazone - methil ) caused slight and very slight damages on
...
leaves in only two lines in 2015 applied in double dose . In the same year , line L3 express medium damages in isoxaflutole treatment , with no damages in other lines . In 2016. there were no herbicides effects on tested herbicides . Second herbicide group ( nicosulfuron and foramsulfuron ) caused light damages in lines L3 and L4 ( both doses ) in 2015 , with medium damages in same treatment in second estimation . In second year , only foramsulfuron significantly influenced L3 in first and second estimation . Applied herbicides did not effects significantly grain yield in 2015 , while in 2016 only in few treatments grain yield was significantly lower compared to control. Obtained results indicated high tolerance of tested lines.
Keywords:
suzbijanje korova / vizuelna ocena / prinos / weed control / visual estimation / yield
Source:
6. Simpozijum Sekcije za oplemenjivanje organizama Društva genetičara Srbije i 9. Simpozijum Društva selekcionera i semenara Republike Srbije,Vrnjačka Banja, 07-11.05.2018. - Zbornik apstrakata, 2018, 79-80
Publisher:
Beograd : Društvo genetičara Srbije
Beograd : Društvo selekcionera i semenara Republike Srbije
Funding / projects: